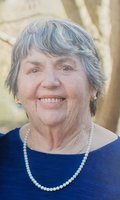 Lilly Marie Gerstner
Lilly Marie Gerstner, 95, of Pine Forest Lane died on Tuesday Feb. 16, 2021 at home in the loving care of her family. She was born in Moersch, Germany on Oct. 4, 1925 and was the daughter of the late Rudolf and Marie Dirschnabel Schneider. Lilly was the wife of the late Adolf Gerstner who died on Jan. 13, 1990. She had been a line supervisor for the GlaxoSmithKline Co. of New Jersey, serving faithfully for over 30 years. She came to the United States in 1953. Lilly was a communicant of St. Edward the Confessor Church in Clifton Park.
She is the devoted mother of Bernard Rudolf Gerstner; sister of Rolf (Elke) Schneider and Ilse (Fridolin) Tritsch as well as the late Tina (Waldemar) Lauinger and Otto (Ann) Schneider; cherished grandmother of Leah Markle, Chris (Deb) Gerstner and Gena Gerstner; great grandmother of Nadine Markle, Zachary Markle, John Gerstner and Henry Gerstner; dear friend of Ann Wertalik of Clifton Park; also survived by Andreas (Susanne) Schneider and Rudolf Schneider and several other nieces and nephews on both her and her husband's side.
Lilly was a WWII survivor who had unprecedented resilience and determination. She was a curious, brave, and mischievous child. Throughout her life she was an extremely hard-working individual. Once arriving in the United States, she worked her way up from odd jobs and factory laborer to management. She was a fierce mother, provider, and protector to both her son and grandchildren. She loved sharing wild stories from her youth, which often led to immense laughter. She was an avid gardener and her house was always immaculate. She was an astounding cook and baker, who would not let anyone leave her house without eating a full meal. German spaetzle were a family (and fan) favorite, even by her great grandchildren! The most cherished memories of her grandchildren were times spent at their mountain and beach houses, which were a product of her and Adolf's work ethic. She had many animals growing up, and her love for animals was undeniable, especially for her late dog Skyler. Her strong, independent nature preceded her time, serving as role model for her kith and kin. She was the bridge to our beloved relatives in Germany, for which we will remain forever grateful. She left the world wanting us to know that she loved America! Her love and bright light in this world were undeniable and she will remain in all our hearts for those who had the pleasure of knowing her.
Funeral service will be held on Saturday at 2:00 pm in the Gordon C. Emerick Funeral Home, 1550 Rt. 9 Clifton Park, NY 12065 with the Rev. Patrick Butler, Pastor of St. Edward the Confessor Church officiating.
A calling hour will be held from 1:00 - 2:00 PM Saturday in the funeral home prior to the service.
Join Zoom Meeting
https://us02web.zoom.us/j/81746659140?pwd=UFBVQTNuMEMvZFlPNEFVWktpUlRSUT09
Passcode: 0565