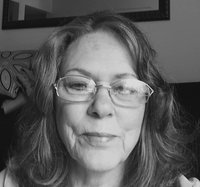 Jane M. McMahon
Jane M. McMahon of Waterford, New York passed away peacefully on Wednesday, March 31, 2021 at the age of 71.
Born to parents John and Jane (née Ratigan) Shearer on April 14, 1949 in Troy, NY. Jane was a member of the Lansingburgh High School class of 1967. Jane held a number of roles throughout her life including as Miss Troy, 1968, as an EMT for the Waterford Rescue Squad, as a dispatcher for the Waterford Police Department, and as a line cook for capital region institution Ted's Fish Fry. Her most favorite role however was as a loving mother and grandmother to her children and five grandchildren.
Jane is loved and missed deeply by those she leaves behind including her children, Brian and Shannon McMahon (née Barton) of Waterford, NY; and Shaun McMahon and Georgia Wohnsen of Waterford, NY; her five grandchildren, Breonna McMahon, 23; Tyler McMahon, 22; Noah McMahon, 19; Chloe McMahon, 16; and Violet McMahon, 7, her brothers John (Jack) Shearer of Los Angeles, CA and Roger and Kathleen Shearer (née McGrath) of Latham, NY; niece Keiley Hinkle (née Shearer) of Schenectady, NY and nephew Chad Shearer of Atlanta, Georgia; as well as many cousins, extended family, and lifelong friends.
A celebration of Jane's life will be held on Monday, April 5, 2021 at the Knights of Columbus, 76 Grace St., Waterford, New York from 12:00 p.m. to 3:00 p.m. Family and friends who wish to pay their respects are invited to attend.