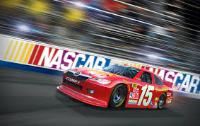 Charles M. Sweet
CHARLES M. SWEET
Charles M. Sweet, 50, of Troy, passed away on Saturday, September 11, 2021 at Samaritan Hospital.
Born and educated in Albany, New York, he was the son of the late Albert and Deborah Forbes Sweet.
He worked as a roofer.
Charles was a huge New York Yankees fan. He loved sports including NASCAR, football and baseball.
Charles is survived by his siblings; Tammy Darrah (Harry Brust), Diane Seguin and Christopher Sousis as well as their families.
Visitation will be held on Thursday, Septmerb 23, 2021 from 1:00 p.m. to 2:00 p.m. with Reflections and Prayers at 2:00 p.m. in the John J. Sanvidge Funeral Home, Inc., 565 Fourt Avenue (Corner of 115th Street in Lansingburgh), Troy, New York 12182.
Please share a memory of offer Condolenes using the tab on this website.