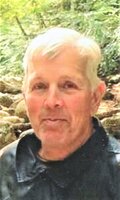 Thomas J. Monticup
Thomas Monticup, 78, of Clifton Park passed away on Friday, May 6, 2022 after a long illness. Tom was born on March 10, 1944 in Watervliet to the late Anthony and Hazel Stone Monticup. He was a Partner in ATM Construction Company and Owner of Tom Monticup Construction; building and remodeling many homes in the area. In the later years, he was Superintendent at Enfield Construction Company.
In his younger years Tom enjoyed riding his motorcycle, parachuting, hunting and snowmobiling. He spent the past 50 years living in the home he built for his family and summers at the camp he built in Corinth. He loved his camp and his pontoon boat and enjoyed being by the water with family and friends. Many memories were made in Corinth hosting parties, boating, swimming and teaching his kids to water ski and fish.
He was a member of the Clifton Park Lodge of Elks BPOE 2466, the Halfmoon American Legion Post 1450 and a life-long New York Giants Fan. He was a communicant of St. Edward the Confessor Church in Clifton Park.
After retirement he kept busy with many hobbies. He became quite the pie baker, enjoyed tinkering around his house and taking his grand pup, Scout, for walks at Saratoga State Park. He also volunteered with his son in law at the Clifton Park-Halfmoon Firehouse as Fire Police and enjoyed helping with fundraisers and parades.
He is survived by his beloved wife of 54 years, Michelle (Tepedino) Monticup, who was by his side taking care of him the last few years. His children, Kristen Carl (Lou), Kerry Meehan (Thomas) and Thomas A. Monticup (Heather) and 4 beautiful grandchildren, Matthew Carl, Hunter Carl, Myia Steenburn and Hadley Monticup.
He is predeceased by his sister Patricia DeDeo (Daniel) and survived by 2 brothers, Anthony Monticup (Carol) and Robert Monticup, several nieces and nephews and his long-time friend and lunch buddy, William Koza.
The Family wishes to thank The Eddy Visiting Nurse and Rehab Association and Community Hospice for all the care and compassion they showed Tom and His Family. Also, a special Thank You to his son-in-law, Tom Meehan, and sister in law, Carole Monticup, for being invaluable and helping Tom and his Wife the past few years.
In lieu of flowers, donations may be made to The Eddy Visiting Nurse Association Buffaline Fund, 433 River Street #3000 Troy, NY 12180, Community Hospice of Saratoga, 179 Lawrence Street Saratoga Springs, NY 12866 or to St. Edward the Confessor Church.
Visitation will be held on Wednesday, May 11, 2022 from 10:00 a.m. to 11:00 a.m. in the Chapel at St. Edward the Confessor Church, Clifton Park, 569 Clifton Park Center Rd. Clifton Park, NY 12065. Mass of Christian Burial will be celebrated at 11:00 a.m. in the church.
Interment will be in St. Joseph's Cemetery, Waterford.
Arrangements have been entrusted by the family to the Gordon C. Emerick Funeral Home 1550 Rt. 9 Clifton Park, NY 12065, 518-371-5454.