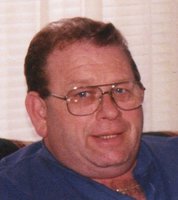 Floyd T. "Skip" LaGoy, Jr.
Floyd T. "Skip" LaGoy, Jr., 71, of New Loudon Road, died on Thursday April 12, 2018 at Mount Sinai Hospital in New York from complications after surgery to beat cancer for a second time. He was born on Oct. 6, 1946 in Troy, NY and was the son of the late Floyd T. and Alice LaGoy. Skip was educated in the Colonie School System and served his country with distinction in the Army during the Vietnam War. He was the beloved husband of the late Nancy Haydock LaGoy who died on April 9, 2009. Skip retired from CSX after 30 years, where he had been a train engineer (hump conductor) working in the Selkirk yard. He was a hard worker and loved the friends he made while at CSX…with some of the greatest nicknames. Railroad talk always happened, he traveled all over NY on freight trains. He absolutely loved fishing at Union Falls with his family and friends, especially his fishing buddy Uncle Fred. Skip loved being up North, been going there since he was a boy. He was a avid bowler at Sunset Recreation on Central Ave and loved bowling with his family and friends. Always a competitor. New York sport teams had his support. Mets, Yankees, Giants, Syracuse, always a fan. Skip enjoyed to travel, especially taking cruises and up to camp. Skip loved his dog Balboa, his love for boxers could not be denied. He could spot one from a mile away.
He is the loving, proud, devoted father of Floyd T. (Johanna) LaGoy, III of Ravena, NY, Scott M. (Carmela) LaGoy of Colonie and Dena (Chang) Lee of Clifton Park, NY; predeceased by his sister Sheryl (Pete) Minor; brother of Lorraine (Ken) Feiden of N. Greenbush, Cindy McClure of Clifton Park, Michael (Laurie) LaGoy of Colonie and his sister Linda; Cherished Poppy of Amanda, Stephanie, Samantha, Ellarose, Kara and Cody. Great Grandfather " Papa Skip" to Tommie Erin, Noah, Koda, Riley, Gwen and Samantha; and an Uncle Skip to several nieces and nephews. Funeral will be held on Wednesday at 9:00 am at St. Edward the Confessor Church in Clifton Park where the Mass of Christian Burial will be celebrated.
Calling hours will be from 4-7 pm Tuesday in the Gordon C. Emerick Funeral Home, 1550 Rt. 9 Clifton Park, NY 12065.
Interment with full military honors will be in the Gerald BH Solomon Saratoga National Cemetery in Schuylerville.