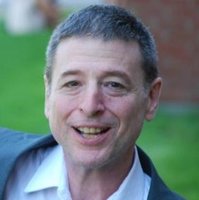 Dr. Mark Steinberger
Dr. Mark Steinberger, age 68, of Hudson Falls, passed away surrounded by his family on Saturday, September 15th, 2018.
Born in Louisville, Kentucky, he was the son of the late Herbert and Ross Steinberger and was a graduate of Temple University and the University of Chicago where he earned his PhD in Mathematics.
Dr. Steinberger was a dedicated math professor for the past 31 years at the University at Albany and had previously taught at Rutgers University, Northern Illinois University, and Cornell University. Dr. Steinberger was also the founder and Editor-in-Chief of the New York Journal of Mathematics.
His hobbies and interests included hiking, cooking, music, history, and nature photography. He also prioritized being civically engaged in his community.
Devoted father of David (Jan), Adam, Sarah (Jim), and Hannah. He is also survived by their mother, Patti, brothers John (Robin) and Arthur (Becky), and his dear friends the Fallon/Washburn family.
The family would like to express their sincere appreciation to the Community Hospice of Saratoga for their loving comfort and care provided.
A memorial service will be held later at the family's convenience. Contributions in Mark's memory can be made to St. Jude Children's Hospital or the Community Hospice of Saratoga.
Private funeral arrangements have been entrusted by the family to the Gordon C. Emerick Funeral Home, 1550 RT-9, Clifton Park, NY 12065. Phone (518) 371-5454.
To offer on-line condolences, please use the green "Add Condolence" tab below.