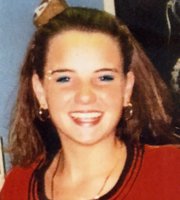 Nicole Marie "Nikki" Rigney
Nicole Marie Rigney, of Troy, passed away on Tuesday, July 16, 2019.
Born in Troy, she was the beloved daughter of the late Colleen Ryan Rigney and the late Michael Rigney, Sr. She was a graduate of Troy High School.
She is survived by her loving fiancé, Duane Miles and their beloved son, Xavier Julian Miles of (Pleasantdale) who was her world, her brothers; Michael Rigney, Jr. and Rickey Rigney, two nephews; Nicholas Rigney and Rickey Rigney, Jr. and her niece, Kaylee Rigney.
Nicole has a very big family with lots of Aunts, Uncles, Nieces, Nephews, Cousins, In-laws, sister friends and friends that love her. She will truly be missed by all who knew and loved her.
Nicole had studied nursing and working as a waitress for years. She was very loved by all who knew her, she had a spirit that was full of love and zest for life. She was the kind of person that would help anyone in need even a stranger if she could. Above all things, she loved her son more than anything and loved to do things with him.
Niece of the late Patricia Fogarty, Barbara Richards (late Robert), William Fogarty (Patricia), Linda Huneau (late Ozzy), of Cohoes, Diane O'Donnell (Michael), Thomas Ryan (Sue), Roberta Ryan, Sharon Ryan (Fred), Steve Ryan and Mike Ryan, all from Troy, William Rigney, Sr. (Phyllis) of Palm Harbor, FL, lat Mary Jane Folmsbee, Stella Mirocki (Kenneth) of Troy, late, Andrew F. Yager (Carol) of Troy and Jacqueline Agan (Stephen) of West Sand Lake.
Funeral service were held on Monday, July 22, 2019 at 1:00 p.m. at the Garner Earl Memorial Chapel at Oakwood Cemetery, (for GPS use 186 Oakwood Ave, Troy, NY 12182).
Relatives and friends were invited to her wake on Monday, July 22, 2019 from 12 Noon until 1:00 p.m. in the Gardner Earl Memorial Chapel.
Funeral arrangments have been entrusted by the family to the John J. Sanvidge Funeral Home, Inc., 565 Fourth Avenue (Corner of 115th St. in Lansingburgh), Troy, NY 12182.
Please feel free to "Add Condolence" or "Send Flowers" by using the tabs below.