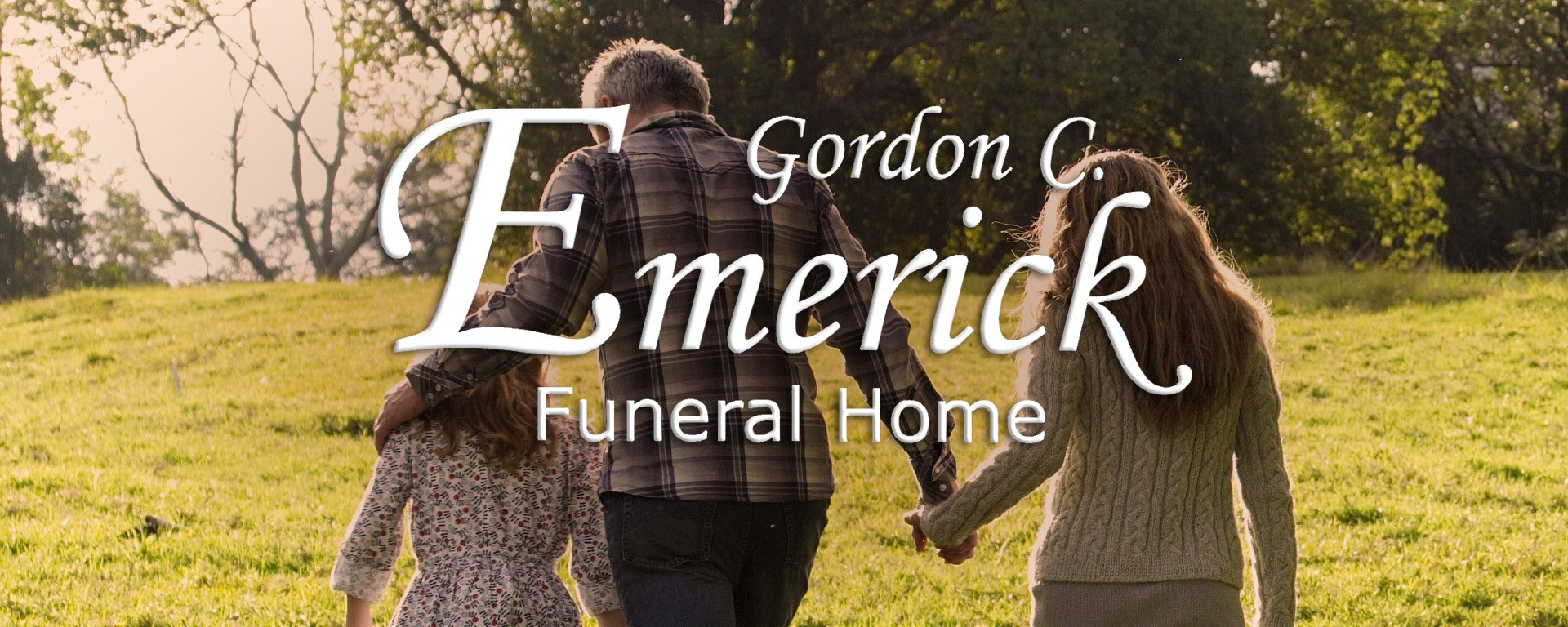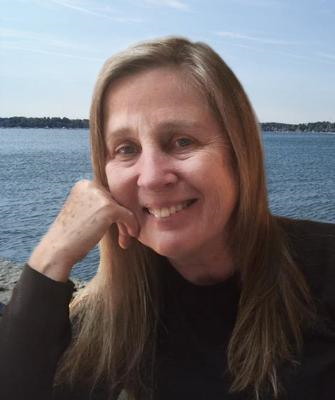 Obituary of Deborah Ann Cadman
DEBORAH ANN CADMAN December 21, 1954- March 8, 2017 Beauty-be not caused- It is (Emily Dickinson). Beauty — be not caused — It Is Chase it, and it ceases Chase it not, and it abides Overtake the Creases In the Meadow — when the Wind Runs his fingers thro' it Deity will see to it That You never do it A brilliant mind, a beautiful heart and a beautiful soul, Deb Cadman's presence will live on in the lives of her family, her friends, and the thousands of students who were fortunate to benefit from her commitment to her passion for learning and her dedication to her chosen profession as an educator. Deb lifted up the lives of those she touched -- making everyone feel better –valued. Taking care of others first. Showing compassion for those less fortunate. Listening intently—all voices heard. Not judging. Unselfish--asking for nothing for herself. Now, upon her passing, on Wednesday March 8, 2017, she's experiencing the joy of eternal life. Mourning her passing--while celebrating her life --are her husband and best friend of 47 years Bruce Cadman and her daughter Hanna Cadman, whose presence in her life filled her with joy. Deb's son, Aaron, whose journey on earth ended in 2016, is waiting to embrace his Mom. Her brother TJ Michon and his wife Mary Sue mourn deeply too. Her life, centered on family and friends and her career, included a passion for the arts (concerts, movies, theater, museums and dance). Deb was an avid reader (all genres) and writer (a published author). She was a gardener, a musician (flute). Her volunteer work included being the President of the Friends of Adoption Board of Directors. Her acting skills landed her in dramatic plays in High School and in College. Always enthusiastic and energetic—Deb enjoyed Aerobics (an instructor for a while), Zumba, and Walking. Deb earned a degree in English and Education from Syracuse University, a Master's degree from the College of St. Rose, and a Ph.D. from the University of Massachusetts at Amherst. Too -she attended the University of Rochester, Duke University, and the Bread Loaf School of English in Middlebury, Vermont. Her professional resume included being a faculty member at the University of Massachusetts in Amherst, at the College of St. Rose, at Skidmore College, and at Scotia Glenville High School, where she developed a Peer Tutoring program, encouraged writing across the curriculum, and enjoyed daily collaboration with colleagues in other departments. While living with Alzheimer's Deb never asked why me? Let's move on and enjoy each day, she remarked. During this part of her journey Deb enjoyed the smiles of others, holding hands, laughing and spending time with all who loved her. Tears of joy shed and smiles wide as she recalled memorable moments with Hanna and Aaron, with her brother (who made her laugh) and with other family members and friends and colleagues. Grateful Deb, Hanna and Aaron and I are for the gifts God blessed us with. More grateful we are for the gifts of others we've been fortunate to know: Our families: George and Marcia Michon (Deb's Parents), Bailey and Joyce Cadman (Bruce's parents), TJ, Mary Sue, Lesley, Jim, Jessie, Sam, Doug, Cara, Jo Ellen, Dana Jaye, Emily, Casey, Gage, Glenn, Dana, Max, Lucy. Our Friends, all make our lives richer in so many ways. Our physicians Dr. Kristen Santos, Dr. John Verdini, Dr. Earl Zimmerman. Guidance. Understanding. Compassion. Alzheimer team at the Rockwell DayBreak/Marjorie Doyle Rockwell Center. Incredibly kind. So helpful to our family as we learned more and more about living with Alzheimer's. Eddy Village Green/ House 12. Professionals who cared deeply for Deb and for all those who loved her. The commitment made to care for those in the House is based on the staff's love and dedication to those who are moving towards the end of their lives. Eddy Alzheimer's Care Team Volunteers. Their personal commitments to spend time with Deb in meaningful ways will always be remembered –movies, concerts, museums, lunches, walks. The Cadman family asks, knowing it is what Deb would want, that we help those in our family or who we know are dealing with Alzheimer's, drug addiction or a lack of food or shelter. Contributions to the charity of one's own choice or to the Marjorie Doyle Rockwell Center/ DayBreak (421 Columbia Street, Cohoes, NY 12047) or to St. Augustine's Food Pantry, located at 25 115th Street, Troy, N.Y. would be appreciated. "We turn not older with years but newer everyday" (Emily Dickinson). A beautiful woman. A gift from God. Deborah Cadman. Services will be held on Sunday at 1:00 p.m. at the Chapel and Cultural Center, 2125 Burdett Avenue, Troy, New York 12180 and will be conducted by Rev. Anthony Solomon, Florida Baptist Church, a long-time friend of the family. Parking is available on-street in the immediate vicinity of the Chapel and Cultural Center. Authorized off-street parking is also available at the RPI - Houston Field House, 1900 Peoples Avenue, Troy, NY 12180. A burial service at the Oakwood Cemetery, 186 Oakwood Avenue, Troy, New York 12180 will be held Monday morning at 9AM. Funeral arrangements have been entrusted by the family to the Morris-Stebbins-Miner & Sanvidge Funeral Home, 312 Hoosick St., Troy, NY 12180. Phone: (518) 272-3930. Please express your on-line condolence by using the green "ADD CONDOLENCE" tab below
To send flowers to the family or plant a tree in memory of Deborah Ann Cadman, please visit Tribute Store
SERVICE
1:00 pm
Sunday, March 12, 2017
Chapel and Cultural Center
2215 Burdett Avenue
Troy, New York, United States
PARKING
1:00 pm
Sunday, March 12, 2017
RPI - Houston Field House
1900 Peoples Avenue
Troy, New York, United States
INTERMENT
9:00 am
Monday, March 13, 2017
Oakwood Cemetery
186 Oakwood Avenue
Troy, New York, United States
MEMORIAL CONTRIBUTIONS
The Cadman family asks, knowing it is what Deb would want, that we help those in our family or who we know are dealing with Alzheimer's, drug addiction or a lack of food or shelter. Contributions to the charity of one's own choice or to the Marjorie Doyle Rockwell Center/ DayBreak (421 Columbia Street, Cohoes, NY 12047) or to St. Augustine's Food Pantry, located at 25 115th Street, Troy, N.Y. 12182 would be appreciated.
Share Your Memory of
Deborah Ann
ABout Us
We are here to guide you through this difficult journey. We take pride in doing our absolute best to ensure your needs are met.

Our Location
1550 Route Nine
Clifton Park, NY
12065
​
Phone: (518) 371-5454
Fax: (518) 383-7712
emerickfh@gmail.com

[Get Directions]