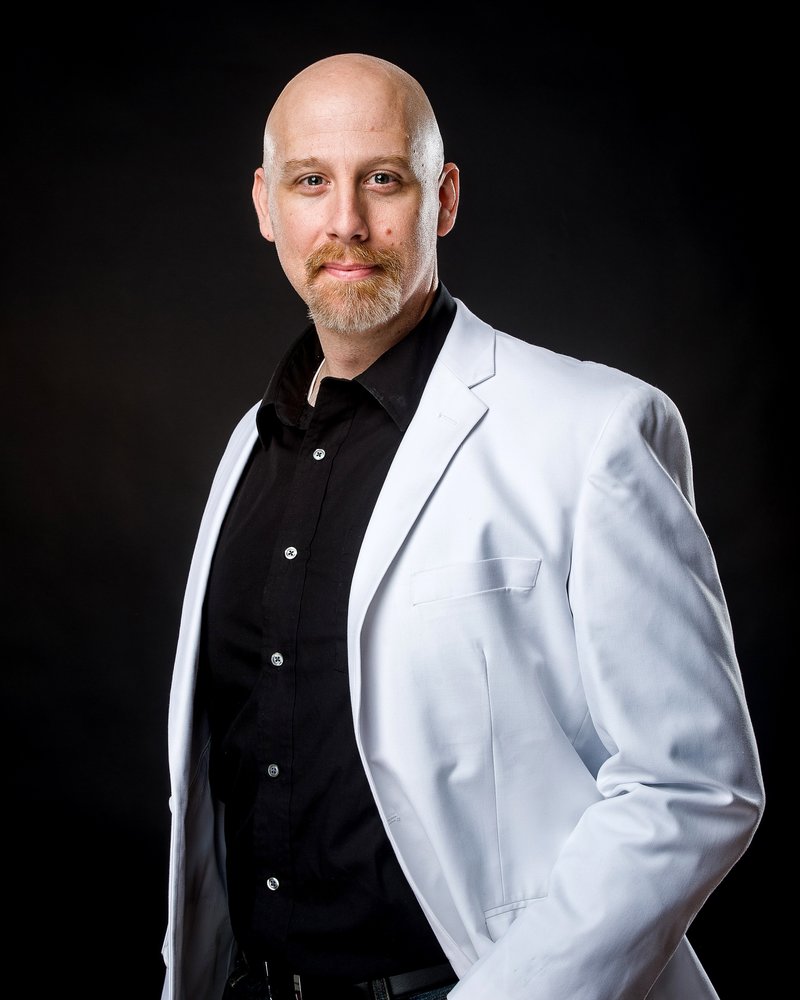 Obituary of Kevin Michael Kees
Kevin Michael Kees, 45, spent his final moments at Albany Medical Center surrounded by his loving friends and family. He began life on January 4, 1973 in Elk Grove, IL, the son of the late Anthony Kees and Deloris Huff Kees. The beloved husband of Irina Petrik, they were joined in marriage at a memorable lakeside ceremony at the Lake George Club on September 20th, 2015. Kevin was predeceased by his brother Robert Kees and is survived by his brother Anthony Kees, sister Elizabeth "Betsy" Combs (Brian), and several nieces and nephews. He also leaves behind many devoted students at the College of Saint Rose in Albany, NY, where for the past six years he was Professor of Voice.
Growing up, Kevin exhibited exceptional and truly undeniable talent early on. He started playing trumpet in elementary school and excelled quickly, chosen to conduct his middle school band. KK, (as he is familiarly known), was passionate about the Fine Arts, opera being his chosen field of expertise. Through diligent study and inspiring guidance of his voice teacher Carl Lawrentz, he cultivated a world-class operatic baritone voice, receiving his degrees in Vocal Performance from Illinois State University and Northwestern University. In his early twenties, he made his debut at as a soloist with Chicago Lyric Opera, and thereupon participated in numerous young artist apprenticeships, encompassing on an exciting career as a performing artist engaged and valued by countless opera companies both nationally and internationally. Indeed, it was opera that brought Kevin the love of his life: while co-starring in "The Snow Maiden" at Lowell House Opera at Harvard University, Kevin and Irina fell in love and began their lives together.
Possessed of an encyclopedic knowledge of the art and lore of opera, Kevin shared it with great fervor, inspiring and encouraging many aspiring fellow artists. His infectious energy and camaraderie made him a treasured colleague and friend to the fortunate souls who shared in his artistic endeavors.
Kevin's rich sense of humor produced a world of laughter and smiles in all social situations; his love for life, cheer and empathy were ever abundant. Characters, jokes, voices and stories sprang to life through Kevin. A brilliant use of language and unending insight brought much enlightenment and joy to his circle. He valued intellectual probity, clarity, and honesty; his aesthetic sensibility and his superior intellect marked him as a fertile source of informative and imaginative discussion; his writings and scholarship were of exceptional quality. Kevin was a man of strong convictions, artistic integrity and extraordinary humility.
Kevin Kees, the man, nobly faced the fight of his life in his battle with his disease, never admitting defeat against all odds. His lion-hearted courage, determination and patience kept him in forward motion and working at his occupations right to the end. He was looking forward to several high-end artistic engagements and his biggest dream thus far: starting a family with Irina. He and his wife devoted their all to each other through the struggles. The example of their love and faith in each other shining through all the painful ordeals has inspired in their friends and family deep respect and admiration. KK will live on in our hearts and minds through the many seeds he there has planted. Just like a shooting star, Kevin left a trail of magic behind him during his short but amazing lifetime here on Earth. His legacy continues, never forgotten, impossible to ignore. Kevin Michael Kees, the Invictus.
Funeral will be held Sat. Oct. 27, 2018 at 2:00 pm in the Gordon C. Emerick Funeral Home, 1550 Rt. 9 Clifton Park, NY 12065.
Calling hours will be from 11-2 pm Saturday prior to the service.
Interment will be in Jonesville Cemetery, Clifton Park, NY
Memorial contributions may be made to https://www.gofundme.com/helping-the-kees-family